The Third-Party Effect: Tapping into Influencer Marketing
March 08, 2017
When it comes to product recommendations, who are you more likely to listen to: a brand or a person? According to Nielsen's Global Trust in Advertising, 92 percent of consumers trust user-generated content and word-of-mouth recommendations more than traditional advertising. Derived from the same benefits as user-generated content, posts by popular users, deemed "influencers" in many industries, are social media marketing gold. The level of trust provided by user-generated content gives influencers the power to inspire purchase decisions and, in turn, elicit conversions.
Looking at an influencer's social media profile, it's easy to see these aren't your typical celebrity endorsements. Influencers are all types of content creators, from bloggers to travelers, crafters, or industry experts, with a highly-engaged following. How does the magic work? Influencer marketing campaigns are designed to tap into an influencer's extensive follower community. Social Media Today found that influencer marketing campaigns drive 16 times more engagement than paid or owned media. Influencers are paid by a brand to post on their own social media channels. These requirements could include featuring a product, using a certain hashtag, or completing a checklist of posts.
Brands across a variety of industries can engage in this marketing practice, from beauty products (@lovephilosophy) to destinations (@GoHawaii). Resorts and hotels may fund an entire trip for the Instagram-able opportunities posted by an influencer (@amanda_stantonn).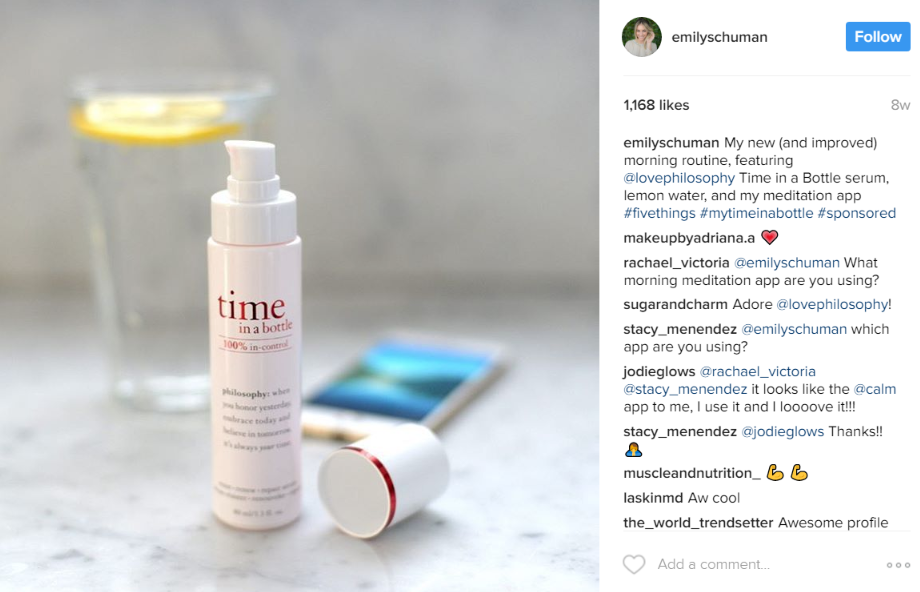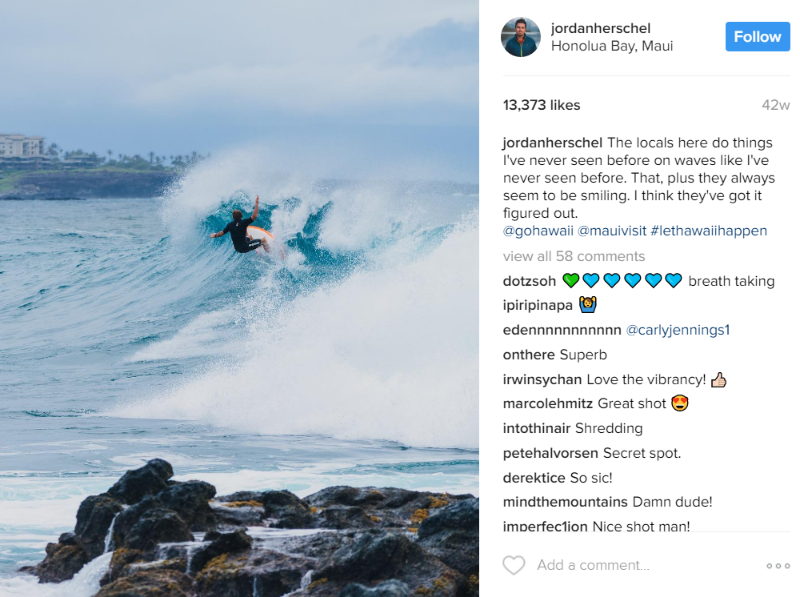 Photo Credit: @emilyschuman, @jordanherschel, @amanda_stantonn
Choosing the ideal influencer for a brand must be a thoughtful and methodical decision. The first step is for the brand to determine the ideal candidate, based on key attributes like the age range of followers and audience size. The influencer must also match the brand in terms of their content, theme and messaging. When looking for an influencer, pay attention to what industry they represent. For example, a tourism brand would want a variety of industries represented by their chosen influencers, including lifestyle, food, travel, and entertainment, to name a few.
A common question is how to estimate the value of a post like this. One option is quantify ROI based on the engagement rate with the following formula shared at the 2017 PR News Digital Summit.
x number of engagements X $ 0.25 = $ per Influencer post
With influencers helping brands achieve results upwards of $25,000 in value from their post's engagement, it's clear that this is an effective tool for brands to make their mark on social media. Listen to our selling under the influence podcast here.
Written By:
Janell Rowland